 McAllen, TX– In observance of October being Breast Cancer Awareness Month, Rio Grande Regional Hospital used pink lights throughout the month to illuminate the hospital every night. The lighting of the building is intended to raise awareness of breast cancer and emphasize the importance of early detection.
In addition, colleagues at the hospital rallied in pink around the breast cancer ribbon symbol in solidarity for those battling the disease and show their continued hope for the future.
According to the American Cancer Society, Breast cancer is the most common cancer in American women, except for skin cancers. The average risk of a woman in the United States developing breast cancer sometime in her life is about 13%. This means there is a 1 in 8 chance she will develop breast cancer. This also means there is a 7 in 8 chance she will never have the disease.
Breast Cancer Awareness Month is a great time for women to schedule their annual mammogram. The exam takes less than an hour and is considered a preventive measure under most insurance plans.
Annual mammograms and early detection can help save lives. If you need to schedule your mammogram, call (956) 668-6900.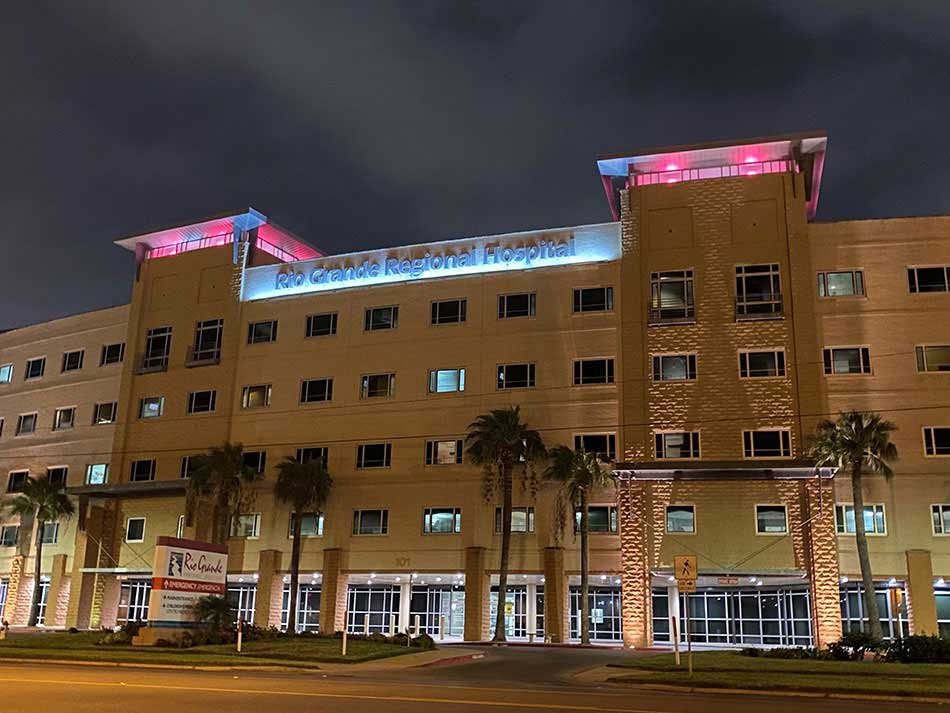 News Related Content