Executive Leadership
Laura Disque, CEO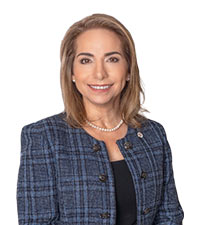 Laura Disque, MSN, RN, rejoined HCA Healthcare and the Rio Grande Regional Hospital (RGRH) family in 2019. Driven by her passion for helping others and contributing to the community that has seen her grow, Laura, whose hometown is Pharr, Texas, started her nursing career at RGRH in 1995 and quickly developed into a high-performing executive. Laura has over 28 years of healthcare experience in nursing, operational leadership, and business development. Over the years, she has led numerous strategic development initiatives and nursing operations at various organizations. She is skilled in enhancing operational efficiency and ensuring financial stewardship. Laura is well-versed in healthcare practices, compliance standards, and program development.
In addition to her operational success at RGRH, Laura completed the revered HCA Healthcare executive development program in December 2022. She holds a masters of science in nursing administration from the University of Phoenix and is a certified gastroenterology registered nurse.
Laura serves as a governor-appointed member of the Texas Board of Nursing and the community advisory committees for the University of Texas Rio Grande Valley School of Nursing and South Texas College Nursing & Allied Health. She is also a member of the Texas Nurses Association, a member of the American College of Healthcare Executives, and a mentor for HCA Healthcare Gulf Coast Division colleagues. In 2022, the McAllen International Airport recognized Laura as an International Women's Day Honoree. In 2021, she was honored by the Rio Grande Valley Hispanic Chamber of Commerce as a Woman of Distinction for Healthcare.
Laura and her husband, Ted, have four children, one son-in-law and one granddaughter. She is the daughter of former Mayor Leo "Polo" Palacios Jr., the late Mary Palacios of Pharr, and daughter-in-law of Joe(†) and Karen Disque of McAllen.
Charles Mallon, Interim CFO
Charles "Chuck" Mallon joined Rio Grande Regional Hospital as chief financial officer in July 2010 and rejoined RGRH in April 2023. Chuck began his career in healthcare in 1994 at the Arapahoe House Foundation in Thornton, CO, where he served as chief financial officer. Through the years, Chuck has been responsible for designing and implementing comprehensive budget systems which reversed years of operating losses and successfully exceeded budget during his tenure at different facilities. Chuck is a Certified Public Accountant. He earned a Masters of Science in Taxation from Walsh College in Troy, MI, and his Bachelor of Science in Business Administration from Central Michigan University in Mount Pleasant, MI.
Chuck enjoys traveling with his wife, Karen, running, playing and watching hockey as well as playing the guitar. Chuck and Karen have one son, Kendall.
Kathy Dassler, CNO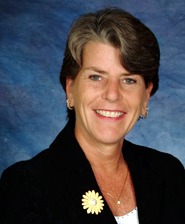 Kathy Dassler joined the Rio Grande Regional Hospital team in 2002 after serving as Senior Vice President of Patient Care Services/Chief Nursing Executive at Wuesthoff Health Systems in Rockledge, Florida.
With over 30 years of nursing and management practice, Kathy has been very successful during her career in recruiting and retaining staff members. Among her achievements, she initiated a nursing scholarship program in conjunction with the medical staff and health system's foundation and has implemented numerous customer service initiatives within the department of nursing.
Kathy is a registered nurse and obtained both her Master of Science in Heath Service Administration and Bachelor of Professional Studies from Barry University in Miami, Florida. Kathy enjoys spending time with her pets. likes reading, swimming and gardening.
Meet Our Board
The Rio Grande Regional Hospital Board of Trustees is comprised of respected physicians and community business leaders. The Board's role is to assist in developing the hospital's strategic direction and focus, to help evaluate the hospital's delivery of care, and to develop new service lines and programs that ensure our patients are provided the most technologically advanced, compassionate and cost-effective health care.
Irma Garza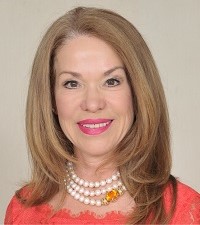 Irma Garza has been an active member of the community over the years serving on numerous organization and boards. Mrs. Garza was very involved with the Junior League of McAllen where she served as president and Sustaining Chair. She continues to be involved in committees to help the Children and Women in the community by participating in projects like The Vannie E. Cook Jr. Children's Cancer and Hematology Clinic Celebration of Heroes and the McAllen Chamber of Commerce Project Runway RGV. In addition, she is also a member of the Rio Grande Valley Chapter of the American Institute of Certified Public Accountants. Irma has two daughters, Allison and Brittany.
Alter Holand
Alter Holand was a member of the United States Army Reserves from 1969-1975 and earned his Bachelor of Business Administration degree from Southwest Texas State University in San Marcos, TX.
Mr. Holand has been an active member of the community over the years serving on numerous boards and philanthropic affiliations.
Mr. Holand and his wife, Mara Lessa, have one daughter and one son.
Richard Moore, M.D.
Richard Moore, M.D. is a board certified Internal Medicine physician who has been on staff at Rio Grande Regional Hospital since August 2007. He currently serves as the Medical Director of Emergency Services through the Schumacher Group.
Dr. Moore graduated from the University of Texas Southwestern School of Medicine in Dallas, TX, and did a surgical internship at the University of South Carolina in Charleston. In addition, Dr. Moore also completed an internal medicine residency with the RAHC-UT Health Science Center in Harlingen, TX.
Brent Baldree
Brent Baldree is a native of Portland, TX and the chief lending officer and market president of Texas Regional Bank in McAllen. He is a graduate of Southwest Texas State University and the Southwestern School of Banking of Southern Methodist University. Mr. Baldree has also served as the president of the Texas International Fishing Tournament Board, board secretary of the Palm Valley Animal Center, board chairman of "Smokin' on the Rio" and board treasurer of the Rio Grande Partnership. He is also a member of the McAllen South Rotary. Mr. Baldree and his wife, Melissa, have two daughters, Sydnee and Sofia.
Dr. Chris A. Freels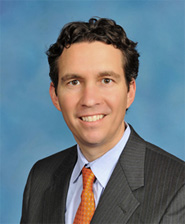 Dr. Chris A. Freels is a native of McAllen. He graduated from Sharyland High School, Sul Ross State University and earned his D.D.S. degree from the University of Texas Dental Health Branch in Houston, where he also received numerous awards of academic excellence. He has practiced in McAllen since 2004 and was one of the youngest board-certified orthodontists in the state. His dedication to serve those in the Rio Grande Valley shows in his time on the board of directors for the McAllen Boys and Girls Club, Covenant Christian Academy and the Rio Grande Chapter of the Fellowship of Christian Athletes.
Tyler Stone
Tyler Stone is a native of San Antonio. He earned a bachelor's degree in electrical engineering from Texas A&M University and an M.B.A. at Southern Methodist University. He previously worked for National Instruments in Austin and Deloitte Financial Advisory Services in Dallas. Since 2012, he has worked in McAllen with the private investment group Rioco Partners/Mayfair Properties, overseeing private equity investments and real estate projects.
Mr. Stone is married and has two children, Grayson and Georgia.