Executive Leadership
Cris Rivera, CEO
Cris Rivera, an Edinburg, Texas native, was welcomed in November of 2012, as the first female Hispanic executive to assume the position of Chief Executive Officer of Rio Grande Regional Hospital.
With over 36 years of healthcare management experience, Mrs. Rivera has held various leadership and executive roles throughout her career with HCA-Hospital Corporation of America. Prior to Mrs. Rivera's return to the Valley, she served as CEO in both Louisiana and Kansas. She is a skillful healthcare executive with a proven track record of working collaboratively with her staff and physicians to ensure they provide the best care possible to the patients and community we so proudly serve.
In addition to her executive duties, Mrs. Rivera is also a dedicated community partner, who serves on the board of numerous community organizations and takes great pride in helping charitable organizations. In 2016, both the Texas Association of Mexican American Chambers of Commerce and the Rio Grande Valley Hispanic Chamber of Commerce recognized Mrs. Rivera as a Women of Distinction. She has served as president of the McAllen Education Foundation; was a member of the McAllen Chamber of Commerce Innovation Grant Awards Program, and she is the Chairwoman of the Texas Workforce Solutions. In addition, Mrs. Rivera is also an active member of the American College of Healthcare Executives, the Rio Grande Valley Local Program Council, and the McAllen South Rotary.
Mrs. Rivera earned her Bachelor of Science degree from Incarnate Word College and her Master of Business Administration and Healthcare Management from Our Lady of the Lake University, both in San Antonio. She and her husband David have two adult children, Cynthia Deanne, David Christian, their daughter-in-law Erica Lynn, grandson, Leo and granddaughter, Eli.
Joe Hernandez, CFO
Joe Hernandez joined HCA Healthcare family in 2016 and brings 26 years of financial, operational, and business management experience in the healthcare field to Rio Grande Regional Hospital. He has served in various financial roles in the healthcare industry since 1994 when he started his career. Prior to joining Rio Grande Regional Hospital, he was the Chief Financial Officer at HCA Healthcare affiliate - Valley Regional Medical Center in Brownsville, Texas.
Joe earned a bachelor of business administration degree with a concentration in accounting from the University of Texas – Pan American in Edinburg, Texas and a master's in business administration from the University of Phoenix.
He and his wife Lucy enjoy spending time with their family and friends.
David Irizarry, COO
David Irizarry started his career at Rio Grande Regional Hospital serving as a volunteer for ten years.  While completing his graduate studies at Texas A&M Health Science Center in McAllen, David thrived as an administrative intern at the hospital where he worked closely with the hospital leadership team in developing key strategic initiatives for various service lines.  After completing his graduate studies, David took on the role as Supply Chain Director and then transitioned to assume the role of Rio Grande Surgery Center Administrator. Shortly thereafter, David became the hospital's Assistant Administrator and Interim Ethics and Compliance Officer and this offered him the opportunity to gain experience as a hospital executive and was selected to participate in the HCA Executive Development Program.
David earned a Master of Public Health with a concentration in Health Policy and Management from Texas A&M Health Science Center and a Bachelor of Science in Biology and Political Science with a Minor in History from The University of Texas Pan American (now known as UT – RGV). He received the HCA Innovators Facility Award representing Rio in September 2014. David also co-wrote various Journal Articles, Posters and Presentations in Healthcare throughout his career. His leadership activities and organization memberships include but are not limited to the American College of Healthcare Executives, Leadership McAllen, Emerging Leaders of McAllen and a Fellow of the Exito: Latino Cancer Research Leadership Training.
David and his wife Claudia enjoy running and spending quality time with their family, friends and two dogs named Benito and Chester.
Kathy Dassler, CNO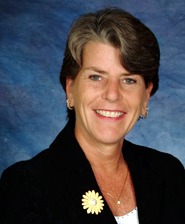 Kathy Dassler joined the Rio Grande Regional Hospital team in 2002 after serving as Senior Vice President of Patient Care Services/Chief Nursing Executive at Wuesthoff Health Systems in Rockledge, Florida.
With over 30 years of nursing and management practice, Kathy has been very successful during her career in recruiting and retaining staff members. Among her achievements, she initiated a nursing scholarship program in conjunction with the medical staff and health system's foundation and has implemented numerous customer service initiatives within the department of nursing.
Kathy is a registered nurse and obtained both her Master of Science in Heath Service Administration and Bachelor of Professional Studies from Barry University in Miami, Florida. Kathy enjoys spending time with her pets. likes reading, swimming and gardening.
Meet Our Board
The Rio Grande Regional Hospital Board of Trustees is comprised of respected physicians and community business leaders. The Board's role is to assist in developing the hospital's strategic direction and focus, to help evaluate the hospital's delivery of care, and to develop new service lines and programs that ensure our patients are provided the most technologically advanced, compassionate and cost-effective health care.
Debra Brooks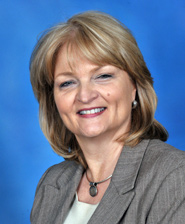 Debra Brooks was born and raised in McAllen, TX, and attended McAllen public schools. She is a graduate of Baylor University with a degree in Public Administration and Political Science and has worked in the travel industry for over 30 years in McAllen. She currently owns and operates Shands Brooks Travel Service.
As a longtime member of the First United Methodist Church, she has served on their Board of Trustees as well as their Administration Board. Mrs. Brooks also served on the Board of Palmer Drug Abuse both as a member and an officer and she currently serves as an Advisory Member. As a member of Junior League of McAllen for over 20 years, Mrs. Brooks served on many committees during her tenure. She was a member of the Executive Committee and also served as President of the organization. Mrs. Brooks is married to Eldon Brooks. They have one daughter, Kimberly Brooks Barnett, and two stepchildren.
Irma Garza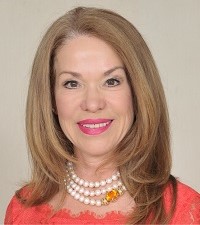 Irma Garza has been an active member of the community over the years serving on numerous organization and boards. Mrs. Garza was very involved with the Junior League of McAllen where she served as president and Sustaining Chair. She continues to be involved in committees to help the Children and Women in the community by participating in projects like The Vannie E. Cook Jr. Children's Cancer and Hematology Clinic Celebration of Heroes and the McAllen Chamber of Commerce Project Runway RGV. In addition, she is also a member of the Rio Grande Valley Chapter of the American Institute of Certified Public Accountants. Irma has two daughters, Allison and Brittany.
Alter Holand
Alter Holand was a member of the United States Army Reserves from 1969-1975 and earned his Bachelor of Business Administration degree from Southwest Texas State University in San Marcos, TX.
Mr. Holand has been an active member of the community over the years serving on numerous boards and philanthropic affiliations.
Mr. Holand and his wife, Mara Lessa, have one daughter and one son.
Richard Moore, M.D.
Richard Moore, M.D. is a board certified Internal Medicine physician who has been on staff at Rio Grande Regional Hospital since August 2007. He currently serves as the Medical Director of Emergency Services through the Schumacher Group.
Dr. Moore graduated from the University of Texas Southwestern School of Medicine in Dallas, TX, and did a surgical internship at the University of South Carolina in Charleston. In addition, Dr. Moore also completed an internal medicine residency with the RAHC-UT Health Science Center in Harlingen, TX.
Brent Baldree
Brent Baldree is a native of Portland, TX and the chief lending officer and market president of Texas Regional Bank in McAllen. He is a graduate of Southwest Texas State University and the Southwestern School of Banking of Southern Methodist University. Mr. Baldree has also served as the president of the Texas International Fishing Tournament Board, board secretary of the Palm Valley Animal Center, board chairman of "Smokin' on the Rio" and board treasurer of the Rio Grande Partnership. He is also a member of the McAllen South Rotary. Mr. Baldree and his wife, Melissa, have two daughters, Sydnee and Sofia.
Dr. Chris A. Freels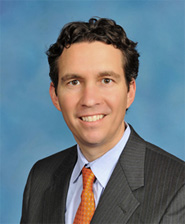 Dr. Chris A. Freels is a native of McAllen. He graduated from Sharyland High School, Sul Ross State University and earned his D.D.S. degree from the University of Texas Dental Health Branch in Houston, where he also received numerous awards of academic excellence. He has practiced in McAllen since 2004 and was one of the youngest board-certified orthodontists in the state. His dedication to serve those in the Rio Grande Valley shows in his time on the board of directors for the McAllen Boys and Girls Club, Covenant Christian Academy and the Rio Grande Chapter of the Fellowship of Christian Athletes.
Tyler Stone
Tyler Stone is a native of San Antonio. He earned a bachelor's degree in electrical engineering from Texas A&M University and an M.B.A. at Southern Methodist University. He previously worked for National Instruments in Austin and Deloitte Financial Advisory Services in Dallas. Since 2012, he has worked in McAllen with the private investment group Rioco Partners/Mayfair Properties, overseeing private equity investments and real estate projects.
Mr. Stone is married and has two children, Grayson and Georgia.