Parenting and coronavirus: Helping children cope during COVID-19
May 21, 2020
They may not show it or articulate it in the same way as adults, but children are also experiencing stress and anxiety during the coronavirus pandemic. Learn strategies to help your child cope during COVID-19.
---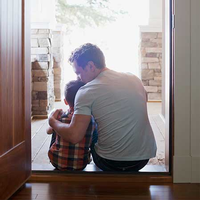 Parenting and coronavirus: Talking to children about COVID-19
May 19, 2020
Everyone is talking about coronavirus, and your child may be listening. Here's why you should be the one to talk to your child about COVID-19, address their fears and concerns, and explain why washing hands is so important.